Spannabis.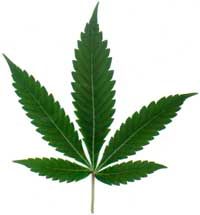 In a list published in the current print issue of
Spannabis magazine
, I counted the number of grow shops in mainland Spain. There are 128 listed. That's very healthy: a sign that there is a live and flourishing subculture in Spain.
As long as these businesses thrive in a country we may be sure that the thought police are inactive and that the lawmakers and authorities are engaging themselves with matters of true concern.
There is another sign, too, in this same area, of Spain's sensible tolerance, as reported earlier in
El País
:
"Starting this autumn about 600 patients will be enrolled in clinical studies to treat different diseases with the cannabis extract Sativex.
If the treatment of chemotherapy-induced nausea and vomiting proves to be effective it is intended to treat another 240 patients with Sativex, which will be imported from Canada."
Unfortunately for English sufferers, Sativex is not yet approved in the UK, where it was developed and produced; though it's been available in Canadian pharmacies since 20 June 2005.